Oil Separator Primary Oil Separator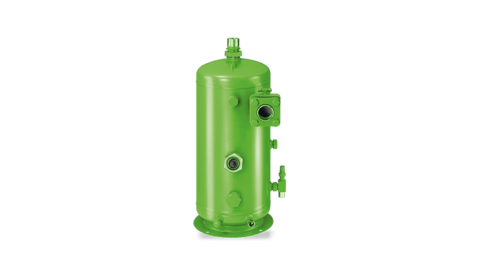 A complete range of vertical and horizontal solutions that ensure perfect oil separation during full- and part-load operation for single compressors and compound systems. Versions are available for HFC, HFO, HFC/HFO blends or for NH3, with one, two or three steps, or for operation with flooded systems.
These oil separators are suitable for use in refrigerant circuits with all HFC refrigerants and R22.
Technical Features
Minimal oil carry over rates through high efficiency
Attractive price-performance ratio: Combination of primary and secondary separators for operation in flooded systems
High reliability: developed by the market leader of screw compressor technology
Available pressure vessel approvals
EU Pressure Equipment directive 2014/68/EU
EAC for Eurasian Economic Union member countries