Screw Compressor Hermatic Compact VSK Series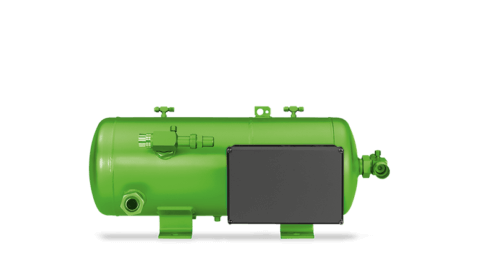 Based on decades of experience, these series are designed for the specific needs of railway air-conditioning systems. Thanks to generously sized roller bearings, the compressors are exceptionally reliable with a long service life. Their large frequency range provides optimal full- and part-load efficiency.
The hermetic compact screws add to the screw compressor range in the lower capacity range. They are suitable for use in factory assembled air conditioning units, liquid chillers and especially for air conditioning in railway carriages. Thanks to the built-in oil reservoir and separation system, the compact design enables easy installation. With their thin design, low weight and smooth running over a wide range of speeds, the compressors meet the increasing requirements of confined roof and under-floor spaces.
Technical Features
Simple, robust design
Permanently airtight thanks to the fully welded outer sheath
Low weight
Low space requirements
Low levels of noise and vibrations
Optimised design for R134a
Ester oil charge
Generously sized roller bearing, allowing for high reliability and a long service life
Model
VSK3161-15
VSK4151-20
VSK4141-17
VSK4161-25