Our Start
Starting from Mr. Hendrik Pratama Wongso who started his career since 2006 in the world of RHVAC in 3 countries namely Australia, Singapore, and China in the business of refrigeration machine parts, he took the initiative to establish a company called CV. GUNUNGES in March 2013 which is the answer to the need for speed of service in the cooling equipment world.
As the time goes by, the need for greater service to the market in Indonesia thus he developed brand products under the trademark:

WONGSO for Air Conditioning and Refrigeration Industrial Product

HANVIER for Cooling Parts

GES for Cooling Units Commercial

HMW for Refrigeration Spareparts

HMH for Washing Machine Spareparts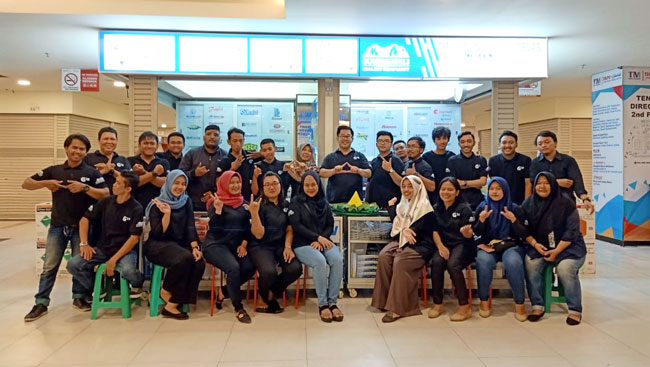 To further solidify the steps in the cooling world was established a limited liability company called PT. GUNUNGES TIGA BELAS registered since July 2016.
Since October 2019, PT. GUNUNGES TIGA BELAS ran ISO-9001:2015 management system to increase our service quality.
As an agent and distributor of spare parts and cooling machine tool, PT. GUNUNGES TIGA BELAS is commited to provide 100% guarantee of quality and authenticity of products required by customers with the best service quality.
Vision & Mission
PT. GUNUNGES TIGA BELAS has vision and mission as a partner of providing satisfaction and comfort for Personal, Contractor, and Corporate Customer for the needs of spare parts and cooling machine with competitive price & fast delivery.
Our Group