Sekisui Thermobreak® 25C – Acoustic Wrap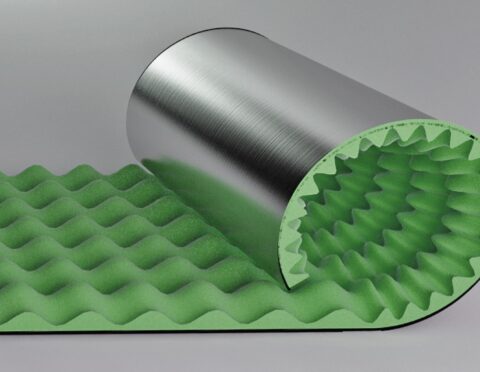 Thermobreak® 25C is a high-performance composite acoustic wrap product developed to reduce noise from pipes, valves, fan housings and ductwork in dwellings.
The flexible mass layer provides excellent sound reduction properties, and the decoupling layer breaks the vibration path between the substrate and mass barrier. The external foil facing provides a fire resistant durable covering and an excellent surface to join adjacent sheets.
Benefits
Flexible, tough and durable
Free from odour producing oils and bitumen
Complies with building standard regulations for
low VOC emission
Compliant to BCA vol1, Section 5.6 – Non habitable room
with no ceiling
Compliant to BCA vol1, Section 5.6 – Habitable room with
10mm thick standard plasterboard
Manufactured to ISO 9001 Quality Control Standard
Tested to AS 1530.3 with 0,0,0,1 Early Fire Hazard Indices
Broad operating temperature range
Reduces the noise in hydraulic and waste pipes by
up to 25 dB(A)
Can cut to size and simple to install
Easy to bond